Search for student accommodation in the UK
Students rate us Excellent – 4.9 out of 5 based on 403 reviews
Free cancellations & no booking fees

Lowest price guaranteed on all bookings

Our team will help you every step of the way

Over 200,000 rooms worldwide
Why book with Campusboard?
No Booking Fees
Campusboard doesn't charge any hidden service or booking fees. You only pay the room price you see.
Lowest Room Prices
Campusboard works directly with each building, so the rooms on our website are listed at their lowest possible price.
Top-notch Personal Advice
From the moment you enquire about a room, all the way until you check-in, our friendly team is here to answer every single one of your questions.
Student Testimonials
Thousands of students used Campusboard to find their perfect room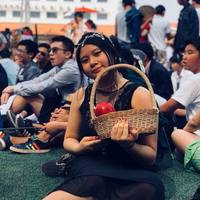 Julie C.
University College London
Anthony from Campusboard was a really great help, very considerate and patient despite all my requirements, he always seemed to find the best solutions and I'm grateful he was there to help.

Elise E.
University of Bristol
Guidance and assistance was provided to me every step of the way and the suggestions were very good as they listened to my requirements very well
Elena I.
University of Glasgow
Brandon was extremely helpful, went out of his way to help out whenver he could as was very attentive and responded straight away! He has made the process of booking the room from overseas a lot easier! Cannot thank enough.
Sophia O.
University of Manchester
My accommodation advisor Roberta assisted me through all enquiries I had and went the extra mile in helping me if I didn't understand something. I wouldn't have been able to do it without her!
Trustpilot
4.9 out of 5 stars
See all reviews
You are in good hands
We know first-hand that booking accommodation can be stressful, so our friendly team is here to help you pick a room that suits you best, guide you through the booking process and answer any question in between. Don't hesitate in contacting us today as our service and advice is absolutely free!
Roberta
Roman
Popular student halls this week
Trusted by top accommodation providers worldwide
We work with the majority of private student halls, so you can conveniently browse and compare all properties in one place.
How we work
Campusboard gives you access to a huge range of student accommodation all across the UK and Australia. Simply choose your city and browse through hundreds of fantastic options all in one place. Our team of student accommodation specialist are here to answer your questions and are dedicated to helping you find your perfect accommodation.
Need help finding a room?
Tell us your dates and where you are looking to stay and one of our team members will assist you.
---
Student accommodation in United Kingdom